Just like anything else in life, if you choose only one venue of travel you miss out on many occasions to see beauty and wonder. Using online dating doesn't mean that you're throwing your values away and buying into the secular idea of love and relationships. Dating sites are merely a tool and we decide how to use it.
If you're ready to use online dating to find someone who shares and practices the same faith as you, someone you can share life and honor God with, here are the best places to start:
Zoosk was already a popular dating site for singles looking for serious relationships, when it expanded its offerings and created a unique platform, built with Christian singles in mind.
As you browse profiles, the site gets to know your preferences and then sends over "smart pick" matches that are more aligned with what you're looking for.
The idea is that because the system learns what type of people—and profiles—you prefer, you won't waste your time with people that aren't your type, or who don't have the same values or plans for the future.

Zoosk Visit Site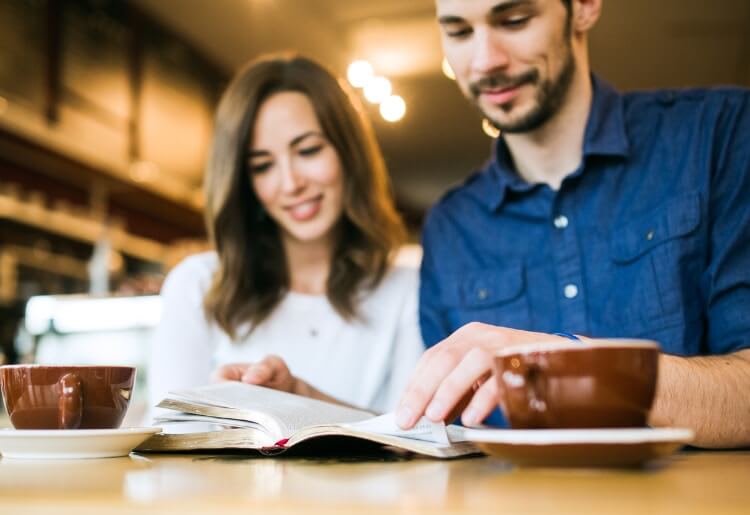 Elite Singles is a dating site that's all about personality over looks, and shared values over swiping.
When you sign up with Elite Singles, the site gives you a fairly lengthy personality test to get an idea of who you are and what you're interested in, but also to help craft a personalized online dating experience.
These answers are then used to help determine which potential matches to send you.
After all, what's the sense in dating someone who doesn't share your beliefs? If they don't see themselves being part of the church or living the type of life you envisioned? It's a more thoughtful approach, that goes a long way in helping form stronger connections.

EliteSingles Visit Site
Finding someone with similar beliefs is a problem many Christian daters have to deal with. Match has advanced search filters which allow you to filter members according to denomination and other religious factors such as the extent to which someone practices and their favorite Bible verse.
The filtering process has two major benefits; firstly, you'll be able to see all the people who have similar beliefs to you. Secondly, it can help to avoid wasting your time with someone who isn't aligned with your future plans.Marriage isn't about finding the person who "completes" you. Marriage is about finding the person who will help you create a warm and loving Christian home. Remember that God has his plan for all of us. But just because He's the One steering the ship, it doesn't mean we shouldn't pick up an oar and start rowing.

Match Visit Site