New Year's Resolutions are great and all, but let's be real - all of the drive we feel in the first week of the New Year fades quickly as we allow ourselves that teeny tiny indulgence of hitting the snooze button on our 7 am gym sessions because it's too cold to get out of bed.
So instead of setting unrealistic expectations, here's to embracing some simple mantras that can be applied to all parts of our life - love life included.
1. Do more of the things you love
The more you spend your time doing things that lift your spirits and alight your soul, the happier you'll feel about yourself and your life. It's also a great way to meet people who share your interests, which can open up your social circles and your dating life.
And there's nothing more attractive than a woman who is passionate, independent, and in love with her life.
2. Quit explaining your singleness to people
Half of the battle with being single is that your family likes to remind you how single you are and why that's a terrible thing.
This is the year when you tell your mother, your sister, or your granny to stop asking you about your dating life because it does nothing apart from making you feel sad and unworthy.
The ultimate goal here is not simply marriage. Anyone can get married. The goal here is love. And the persistent nudging from your family will never make it easier to find love. Yes, you can seek love out, but love happens on its own terms. But try telling that to your mother...
3. Give online dating a real chance
Every single person is on some kind of dating app - this is the reality of dating in the 21st century. If you've held out 'til now, it may be time to try it out. And if you've been on a dating site with little luck, it might be time to switch it up and invest the time required to make it work.
Avoid the swipe-heavy sites which can feel overwhelming and try a dating site like Zoosk, which places a higher emphasis on genuine connections.
The site's Behavioral Matchmaking gets to know your habits - likes and dislikes - and offers matches accordingly. It's designed to gauge your own personality, and what you're looking for, and then match you with someone you'd get along with.
Wherever you choose to date, make sure the site fits what you're looking for. It can mean the difference between meeting a catch and getting stuck with someone else's leftovers.

Zoosk Visit Site
4. Practice self love
You can't rely on anyone else to make you happy - you need to be happy alone first.
Don't ever base your worth on what men think of you or if you've got a man or not. You determine your worth, and you are a woman who is worthy and deserving of an amazing relationship. When the time is right, it will find you.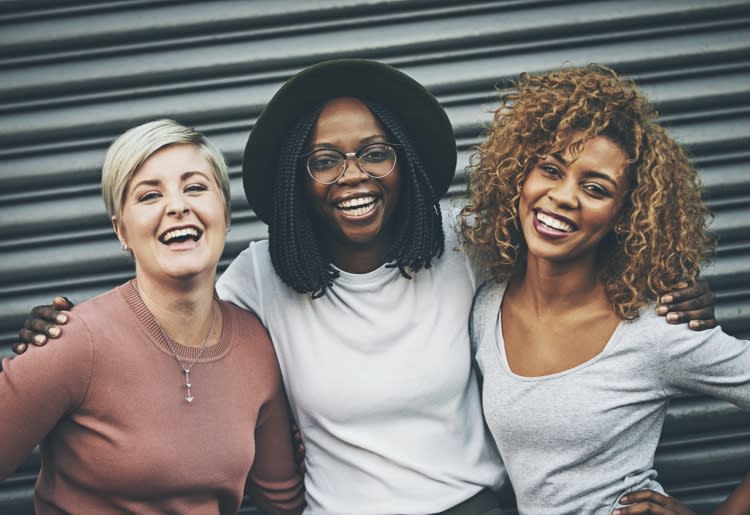 5. Embrace your single sisters
Stalking your married friends on Facebook, or hanging out with your coupled up friends and their kids, is only going to remind you more of what you don't have.
Commit to spending more time with your single friends, or making new friends with people who are single. You won't feel in such a rush to settle down, and you'll have way more opportunities to get out there and mingle.
6. Stop caring about the ones who don't deserve your attention
If you have a guy you sometimes text late at night when you're feeling lonely - get rid of him pronto. Yes, casual hookups might be liberating, but that guy is only preventing you from meeting your guy. Get comfortable being completely single, and you'll signal to others that you're actually ready to meet someone.
7. Be open and fearless when it comes to love
If you're looking for a real kind of love, you have to be willing to put your heart on the line and be open and honest with your feelings. Sometimes you might get hurt, but if you don't allow yourself to be vulnerable, you might miss out on something incredible.
If there's a guy who you're still thinking about years later after you went your separate ways (and he's not an a-hole), just reach out to him already. Who knows what might happen?
8. ENJOY being single!
If you focus too much on finding a romantic relationship, you're only going to miss out on the joys of being single. Remember, once you find your person, that's it. So embrace the total freedom you have right now!
Ready to try some of our tips out? Head over to Zoosk today. Their smart matching may just be the key to making online dating work for you.